The New Pandemic-Inspired Single!
"

Only the multi-talented jazz singer, songwriter, and poet Lisa B... has been weaving the kind of 'must pay attention to every word' storytelling magic that we hear...throughout her unique 20-year career."
— Jonathan Widran, JW Vibe
"

A singer, spoken-word artist and poet with an incisive way of chronicling situations, memories, and emotions… a pliable, expressive voice dipped in blue… saucily suggestive… imagistic."
— Lucy Tauss, Jazz Times
"

Whatever she knows or sings comes, in Whitman's term, from the body electric."
— Frances Mayes, author, San Jose Mercury
"

Daring, dexterous singer/songwriter/poet Lisa B... with appeal to both traditional and contemporary jazz tastes and even hip-hop hipsters."
— Jonathan Takiff, Philadelphia Daily News
About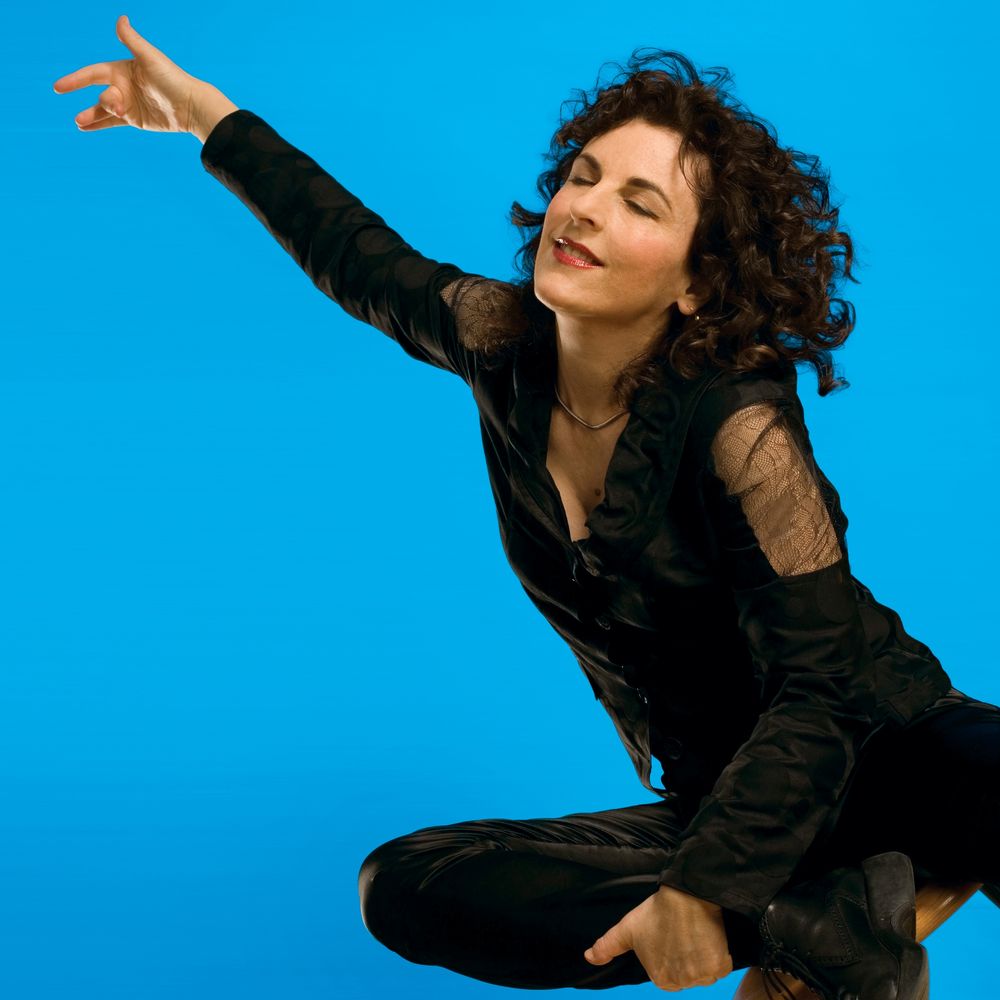 SINGER-POET LISA B
Lisa B (Lisa Bernstein) is a unique combination: award-winning literary poet and acclaimed singer, performer, and recording artist.
LISA B MELDS SPOKEN POETRY AND SUNG LYRICS, in original songs and adventurously reimagined standards. Her music spans jazz, hip-hop, and electronica grooves.
WITH PREVIOUS PERFORMANCES AT 90+ VENUES in the San Francisco Bay Area, New York, Los Angeles, and elsewhere, Lisa is returning to safe live gigs with a Sept. 2021 Berkeley, Calif. show and upcoming dates in 2022 and beyond. 
HER SEVEN FULL-LENGTH CDS released over the past two decades received radio play and charting on hundreds of trade-reporter jazz, college, and free-form stations.
THEY ALSO GARNERED CRITICAL ACCLAIM in Jazz Times, Jazziz, All About Jazz, the Seattle Post-Intelligencer, the Philadelphia Daily News, and many other publications. (See Radio and Press for more.) 
All of Lisa B's CDs were recorded at Pajama Studios in Oakland, Calif. in close collaboration with Grammy-nominated producer-engineer-composer James Gardiner (Jim), who has 42 gold- and platinum-certified records as an engineer.
HER LITERARY POETRY — featured on the new record "Reverberant" — has been published in her book "The Transparent Body" from the prestigious Wesleyan University Press poetry series and 60+ literary magazines and anthologies.
SHE HAS WON FELLOWSHIPS OR GRANTS from the City of Oakland, United States Artists, Hardly Strictly Music Relief Fund, California Humanities and the National Endowment for the Humanities, the East Bay/Oakland Relief Fund for Individuals in the Arts, the National Endowment for the Arts, Headlands Center for the Arts, Ucross Foundation, Barbara Deming Memorial Fund/Money for Women, and the Puffin Foundation. With a master's degree in English literature/creative writing and years of experience as a coach and teacher, she offers a range of workshops/clinics to performers and creators.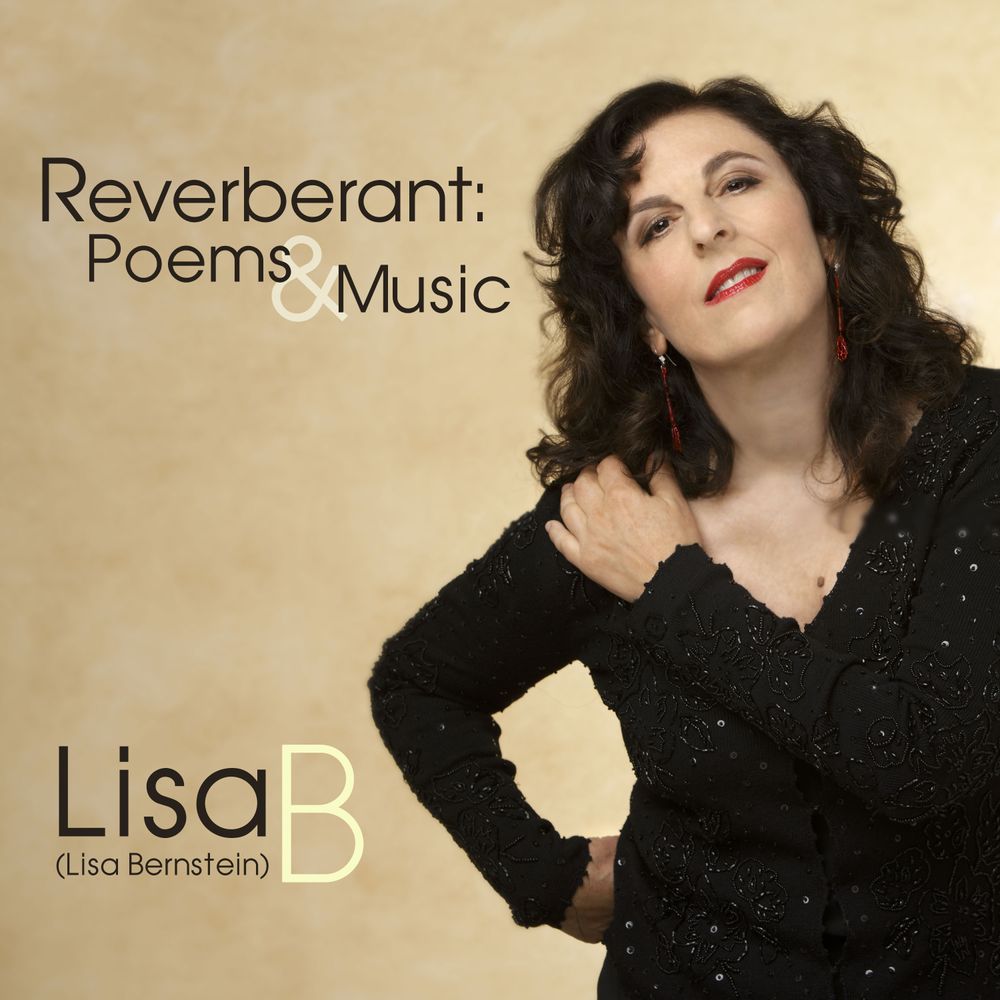 Two records in past three years spark enthusiasm
"Reverberant: Poems & Music (Fall 2019) and "I Get A Kick: Cole Porter Reimagined" (2018) plus 5 previous acclaimed records
LISA B'S LATEST ALBUM, "REVERBERANT: POEMS & MUSIC," released October 11, 2019, features her free-verse poems spiced with singing. Its theme of reverberation links jazz stories with tales of spiritual self-realization. "Lisa Bernstein weaves a compelling series of musical narratives... featuring a wide variety of supporting players for her rich, deep, enchanting voice. Each listening reveals previously undiscovered depths of brilliant artistry and colorful storytelling." - Chris Cooke, KIOS-FM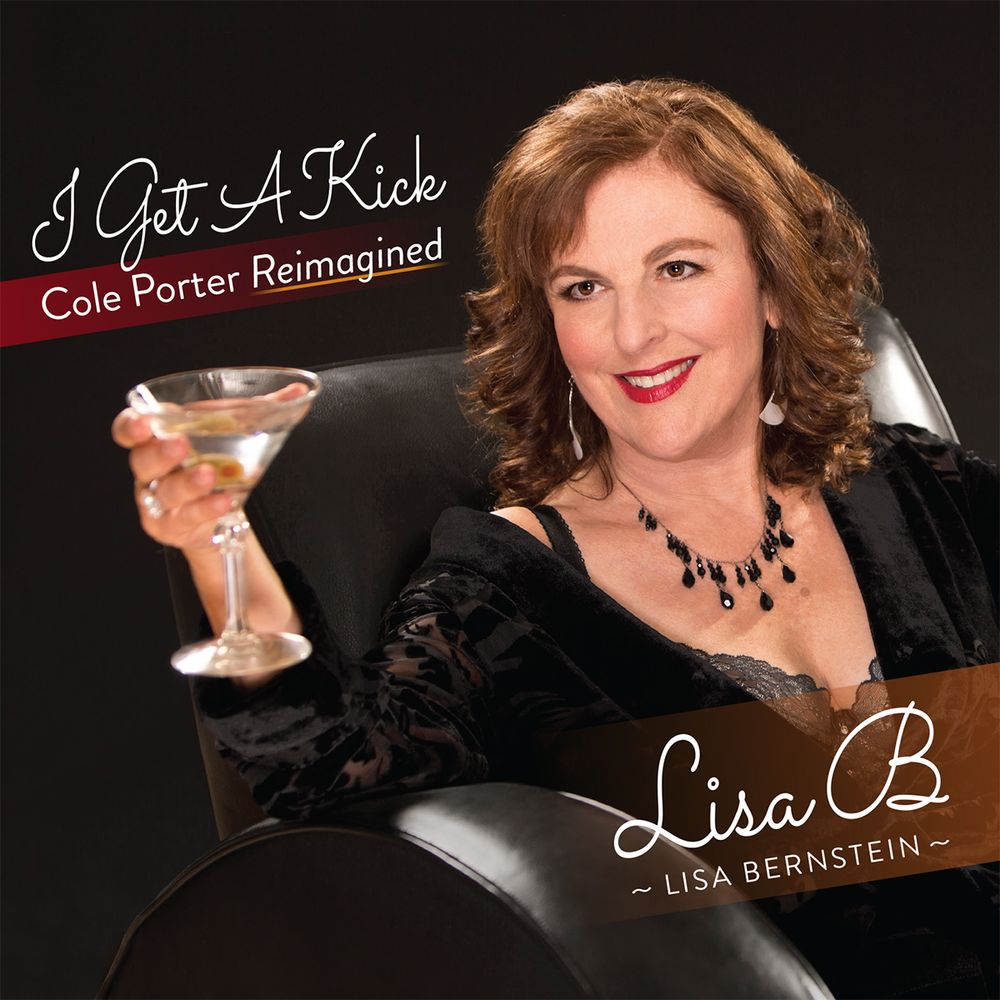 ON HER 2018 "I GET A KICK: COLE PORTER REIMAGINED," "With the freewheeling control [of] only the finest jazz practitioners... B takes possession of Porter's witty, poignant stories. She deploys her considerable interpretative vocal gifts...interpolating her own spoken word passages for an evocative multilayered effect... her encyclopedic knowledge of American music canons...luminous timbre and precise articulation...melds straight interpretation with pure imagination... inspired." - Downbeat critic Ted Panken from the liner notes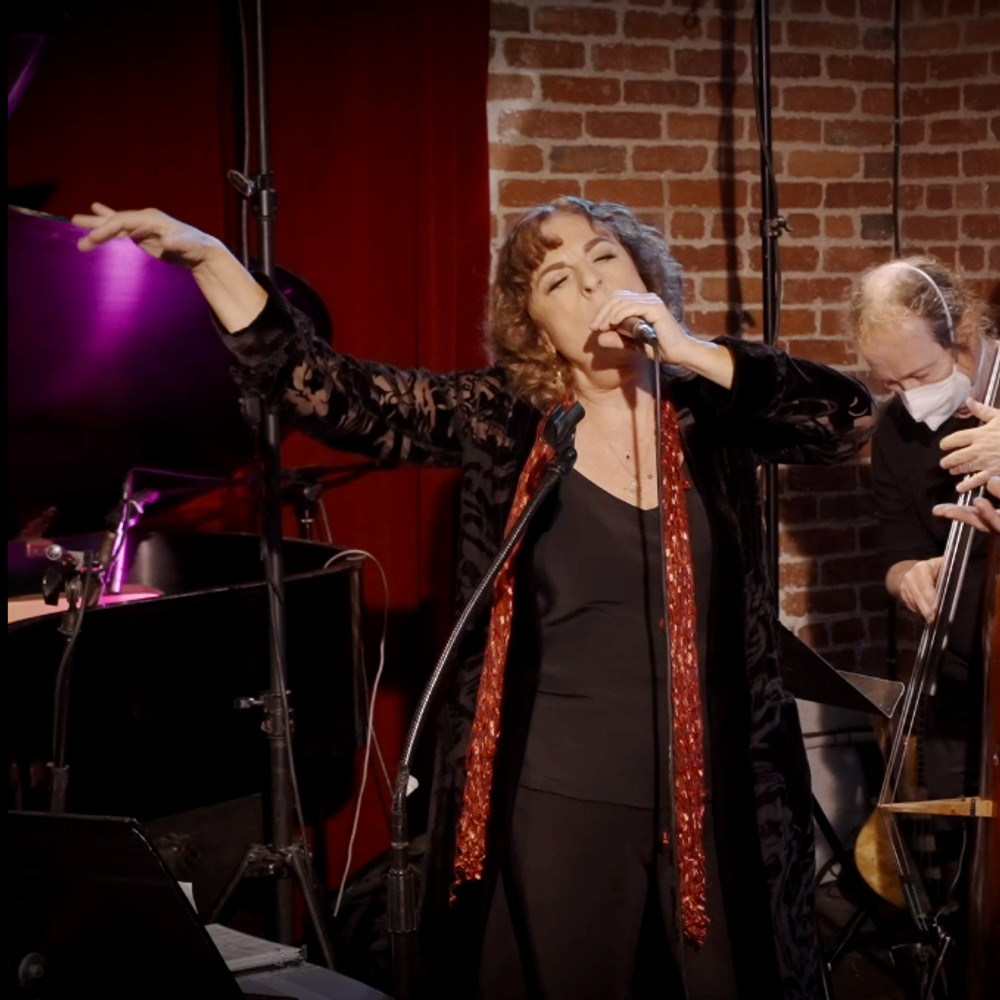 Lisa B's Story
Poetry and jazz have always been a part of Lisa B's life.
Lisa's mother wrote poetry, and her father was a serious aficionado of avant-garde jazz as well as a friend to many musicians, whom Lisa met at a young age, including Jackie McLean, Elvin Jones, Cecil Taylor, and the Art Ensemble of Chicago.
 
AS A CHILD, LISA B STUDIED CLASSICAL PIANO BUT HER LISTENING RANGED FROM JAZZ — in particular, her parents' favorites Carmen McRae and John Coltrane — to R&B and musical theater. But as an adult, her first forays into live performance were public readings of her own poetry.
 
AS HER POEMS BEGAN APPEARING IN LITERARY JOURNALS AND HER BOOK WAS PUBLISHED, Lisa B found that standing up alone before an audience with just her own words was powerful training in performance. Dedicating herself to the art of jazz singing — while still incorporating poetry into her show — was a natural progression.
 
KEY MUSICAL INFUENCES SPAN not only Coltrane and McRae, but also the bedrock of the Great American Songbook; vocal jazz pioneers Sheila Jordan, Jeanne Lee, and Lambert, Hendricks & Ross; melders of jazz, poetry, and soul Gil Scott-Heron and Jill Scott; and two who testify in music and verse, Aretha Franklin and Allen Ginsberg.
 
THE SPOKEN VERSE SHE INTEGRATES INTO HER SONGS reflects the influence of 1950s public poetry readings to jazz accompaniment, the biting rhythms of contemporary creative rap, and the poetic lyrics  of modern singer-songwriters. The result is genre-bending and multidimensional.
A RESIDENT OF OAKLAND, CALIF., Lisa B was nominated for a 2014 Oakland Indie Award. Her celebration of Oakland includes her music video "Holiday in Oakland," which went viral locally. She has mentored youth through the public schools, city parks and recreation programs, and the Boys & Girls Club. 
 
SHE WORKS NOT ONLY AS A SINGER-POET and educator but also as a professional psychic.
Shows & Events
Previous events
Come to this private concert and video shoot! Socially distanced, vaxes and masks required. Contact Lisa B through the site contact form to participate!
In this safe, outdoor event on a semi-blocked-off Berkeley street, Lisa B (Lisa Bernstein) will be celebrating a big birthday milestone in this show with the fabulous group of Frank Martin and Ben Flint, keyboards, Fred Randolph, basses, and Greg Wyser-Pratte, drums. On this special occasion, Lisa B and the band will be performing selections from her seven full-length CDs released since 1999: "Reverberant: Poems & Music," "I Get A Kick: Cole Porter Reimagined," "Christmas Time Is Here (and Chanukah and the Solstice)," "The Poetry of Groove," "What's New, Pussycat?," "Center of the Rhyme," and "Free Me for the Joy." Come enjoy and party with us!
_____________________________________________
Lisa B is starting to schedule new public shows, clinics/workshops, and community engagement events. Contact her team here about booking. Hang in there! 
_____________________________________________
"Show Promo: Singer, Songwriter, and Poet Lisa B and Her Band"
Selections from Lisa B's original music and verse
&
"I Get A Kick: Cole Porter Reimagined"
Excerpts from Lisa's show of new versions of Cole Porter's music
Selected Presenter & Fan Quotes
 "Obviously you're a gigantic talent…you totally controlled the room." 
- Robin Reichert, owner, Paradise Lounge, San Francisco  
___________________________________
"She totally captivated the audience. She is an originator, her arrangements are mesmerizing, and her band is great!" 
- Gary Hamada, Jazz and Blues Company/KRML-FM, Concert Manager
 ___________________________________
"You know as a poet and as a singer that you were being heard...from the silence between phrases. I was surprised by many things. First by the quality and range of your voice. When you want to you get a terrific blues quality. The people playing behind you are so good. I especially enjoyed 'Center of the Rhyme' and the Joe Williams song." 
- Philip Levine, former Poet Laureate of the United States
___________________________________ 
"That was a wonderful show last night. You were marvelous – charming, funny, astute, original. Your band was exquisite, each and every one of them. Your comfort on the stage and with the band felt assured. 
My friend also thought you put on a fabulous show and that the musicians were outstanding. She really enjoyed your personality and your stage presence." 
- B.N.
Previous Photos with Band