The Poetry of Groove
Spoken word beautifully sung excursions in snazzy grooves from hip-hop to slinky jazz
Spiritually uplifting and sultry
"I've always been attracted to, uhmm.....'non-standard' listening...Lene Lovich, Kate Bush, Yoko Ono, The Roches, Meredith Monk, and Bjork. This doesn't mean that I don't enjoy 'regular' singers. Far from it. In the jazz world, there's always room for a daily shot of Abbey Lincoln, Shirley Horn, Billie Holiday, Diana Krall, and Cassandra Wilson.
 
But for a higher resonance factor, my ears want to hear something different...The only problem here...is that sometimes the humanity and emotion can get masked by the perceived strangeness of the presentation. I had this problem when I first heard Kate Bush...but was won over after a single listen...
 
With Lisa B (that would be Bernstein), there was never any doubt. 
I was hooked when I first heard what she did with 'What's New, Pussycat?.' Yes, Bacharach and David wrote it, and Tom Jones took off with it, but Lisa B put a very cool spin on it.
 
On 'The Poetry of Groove,' Lisa B takes her spoken word beautifully sung excursions and wraps them up in a bunch of snazzy grooves that vary from hip-hop to slinky jazzification. 
On the spiritually uplifting 'Get The Signal,' the grooves are built from a sparse outline (thanks to what sounds like a kalimba) into something more earthy and insistent.
The title track's hopeful message ('...It's the things you crave that fill you with singing...') is set up with a slow burn that opens up with the addition of strings, backing vocals, and piano & funk guitar accents. On 'Trane's Ride (Naima) (Remastered),' Bernstein delivers some very evocative poetry over a hip-hop mashup of the Coltrane classic.
 
All is not serious here though, as 'Virtual Kiss (Remix)' jokes about dissatisfaction with a life of office work. Wait...maybe that's not so funny! Even so, I did laugh at the line 'Did I go to college for this?' On this track Lisa B also adds some terrific backing vocals with slightly off-kilter harmonies. Maybe they're not as off-kilter as the idea of spending an entire working life in a cubicle.
 
Oh, did I mention that Lisa B can bring the sexy? 'Turning It Around (Remix)' is carried by a sultry groove that kicks in after the breathy opening of 'Turn around....just like that...ahhhh...' A peach is then used as a metapho.....uhhhh, what were we talking about?
 
In a world that pretty much drips of fresh cynicism, music such as that found on 'The Poetry of Groove' becomes all the more important."
- Mark Saleski, Blogcritics.com
______________________________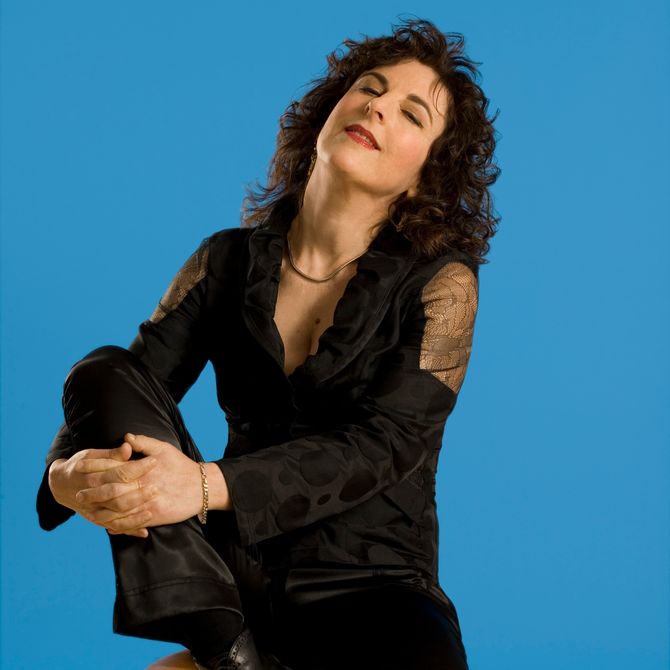 Makes it seem easy to break convention and get away with it
As sexy as you can sound without being a 70s diva
"Three years ago, B established herself as our fave Catwoman since Julie Newmar and now we find her moving back to her writer self and bringing her poetry slam side to the fore.

Much more Jill Scott than Rod McKuen, B continues to ride the progressive tip with a creative abandon that makes it seem easy to break convention and get away with it. As sexy as you can sound without being a ...70s diva."
- Chris Spector, Midwest Record
_______________________________
"Funky, fresh and sexy as all hell, Lisa B's 'The Poetry of Groove' is an impressive collection of remixes and new pieces. 
The beauty of what Lisa B (Lisa Bernstein) does is wrapped up in her seamless blending of jazz, hip-hop, soul, spoken word and popular music. Her approach to her craft is invigorating, cementing herself as an artist excited to take risks and make moves that other artists might stray from. Lisa B makes the blend work, oozing sexuality and clever cool without coming across as pompous or tacky... 
Bolstered by her pedigree as a poet, Lisa B's command of lyricism is manifest with each piece. She is, after all, the author of two books of poetry ('Anorexia' and 'The Transparent Body') and it shows in her approach to songwriting. Lisa B paints pictures with her command of language, going beyond uncomplicated metaphors to tell entire stories with her art. 
The title track is given the privilege of three separate mixes, forming the foundation for the record with its smooth grooves and slick beats. The 'Jazzy Chill Mix' starts the record off with polished beats and Lisa B's spoken word vocals. She's alluring, venturing through various tones and moods throughout the course of the song. The 'Edit of Jazzy Chill Mix' closes the record in similar fashion, while the 'House Mix' packs in a danceable beat. 
'Be Electric (Electronica Remix)' is a sophisticated, sleek cut that makes great use out of Lisa's hushed, breathy tones and funky witticisms. 
The remastered 'Trane's Ride (Naima)' is my favourite song on the record. It uses Coltrane's piece to underline Lisa's deeply seductive lyrics, creating fiery waves of sensuality and sexiness. The beat, provided by James Richard's drum and bass programming, pulsates and vibrates in time to Lisa's hot vocal performance. 
Other cuts, like 'Get the Signal' and 'Virtual Kiss,' allow Lisa to do more singing. She shows off her jazz pipes, gracefully dancing through various tones and moods with delight and style. 
All in all, 'The Poetry of Groove' is a sexy and exciting collection of tunes from one of the most daring and deft performers I've come across in a while."
- Jordan Richardson, Blogcritics.com
____________________________________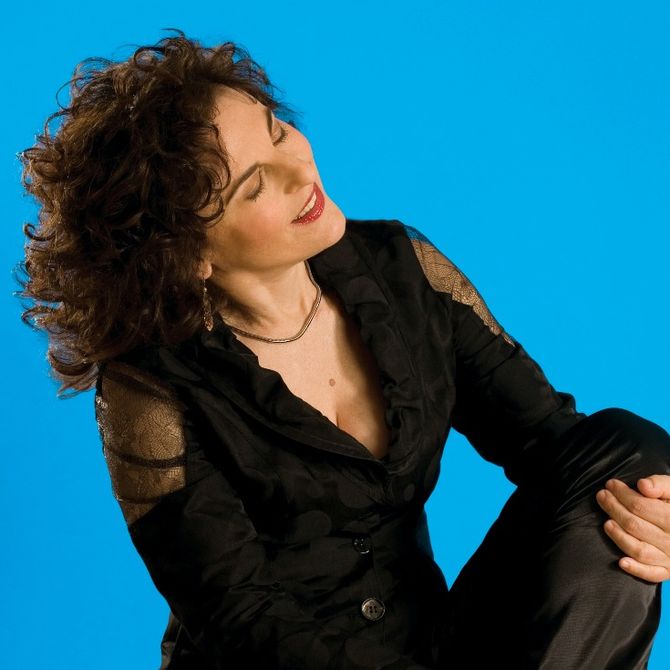 Seductively inviting, refreshing spoken-word experience
A call to spiritualism and our deeper inclinations
"On 'The Poetry of Groove,'… Lisa's signature alto, by turns smoky and lapidary, awakens us to her spiritual travels with infectious rhythms and witticisms that are seductively inviting… She brings a refreshingly maverick cadence to the spoken-word experience.
 
In 'The Poetry of Groove' and 'Get the Signal,' Lisa explores the record's central themes: a call to spiritualism and more reliance on our deeper, more humanistic inclinations. But this ain't no lecture: Lisa brings the musical passion behind her spiritual manifesto… with her love of jazz, Latin rhythm and hip-hop's lyric sensibilities.
 
The remix of 'Virtual Kiss' [has]… nothing missing in terms of its nervous, thoroughly modern dissonance. Hearing it today, more than 10 years after the first version, Lisa's lyrics ring eerily prophetic; this clever take on the persistence of technology and how the ways of the heart struggle to rise in a digital, cubicled world has more pertinence now than it did a dozen years ago.
 
Lisa's inclusion of a remastered version of 'Night and Day' (from 'What's New, Pussycat?') may be the best distillation of where she's at as a singer and, more basically, as an evolving artist. This combination of a faithful vocal reading of the Cole Porter classic with her own feline-inspired poetic interpolation remains a reminder of what makes her so fiercely original.
 
…the jazzy-chill edit of the title track, which closes the album…[w]ith its lush string accents and a deft balance of vocal and instrumental prowess… shapes up as the perfect closing statement… on an album that capably and joyously brings the talents of a true musical iconoclast front and center again."
- Michael E. Ross of Culchavox, on Amazon
___________________________________________
What's New, Pussycat?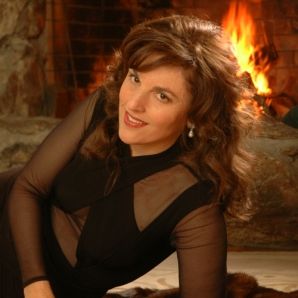 Explores contentment, home, and the contrasts illuminated by the feline spirit
Fun and poignant
"Subtitled 'Tunes & Tales about Cool Cats,' vocalist and poet Lisa B has put together a collection of songs that explore not only the nature of the cat, but also many feline-oriented ideas: contentment, home, and the obvious contrasts inherent in the feline spirit.
Because of my cruising-for-Exotica stint, I'm most obviously excited about the title track, a nice version of the song made famous by Tom Jones. It seems a little odd (fun though) to hear a woman sing a tune so closely associated with the classic in-concert panty fling (that danged Jones, he leads a charmed life). OK, maybe it's just fun. Another left turn is made with a ballad-ized take on Graham Nash's 'Our House.'
Bringing in her background as a poet, Lisa B makes some unusual moves. One that really pays off is the layering of her spoken word 'The Cat Goddess' on top of the Cole Porter standard 'Night and Day.' This is exactly why the album works. The tunes are not just interpreted but placed in entirely different contexts.
'What's New, Pussycat?' also contains several original selections including the sexy 'Slay Me (My Young Cat),' 'The Home Inside' (which reminds me of Joni Mitchell at her jazziest), the Latin shuffle of 'Kitty-Cat Cha Cha (Cha Cha de la Gatita)' (note: I just love typing that title!), and the spoken word 'Warrior Cat.' Who knew that cats had a political side?
The program ends with the poignant lullaby of 'When Malika Sleeps,' written for Lisa B's cat, who died not long before the 'What's New, Pussycat?' recording session began. Lisa describes this as dealing with 'the slippery slope between life and death that we creatures all must face.' True enough. I must say, that little 'meow' and purr at the end is very nice.
'What's New, Pussycat?'... does take several seeming opposing ideas and musical motifs and fling them against each other. The result might not rock your world but it'll easily put a smile on your face."
- Mark Saleski, Blogcritics.com
______________________________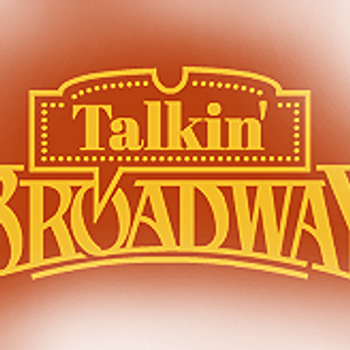 Touching, langorous, lovely, with a sense of exploration
From the Tom Jones hit to Cole Porter to, my favorite track, Graham Nash's "Our House"
"The inclusion of two Cole Porter songs is what attracted me to this album as possibly appropriate for our column. Well, honestly, it was the retro-hipster cartoon cover that first caught my eye. Then, my ear was caught, too.

...Lisa B (also known as Lisa Bernstein) records mostly original material on her albums and this is her third. Her theme of cats finds her doing everything from crooning a touching history/tribute to her own pet, 'When Malika Sleeps,' to ruminating on the mysteries of felines in spoken sections, to vocally...purring through the old Tom Jones hit, 'What's New, Pussycat?'...as sex kitten...

Cole Porter's classic 'Night and Day,' nicely sung and laidback, is combined with her spoken poem, 'The Cat Goddess.' Her other Porter pick, 'You'd Be So Nice To Come Home To,' is also relaxed and languorous...The lyric has no reference to cats, but it seems that a house is not a home to Lisa unless a couple of cats are around. Such is the lyrical case in 'Our House,' the very fine, cozy old Graham Nash tune ('... with two cats in the yard,/ Life used to be so hard ... '). Lisa does a sincere and lovely version of this, my favorite track on the album, simple and unadorned. She's accompanied just by piano and bass on this track.

Many of the numbers have a free jazz feel with a sense of exploration. Her pianist on most of the tracks, Frank Martin, is an adventurous and intriguing player who adds a great deal of musical interest here. He is especially notable on 'The Home Inside,' which has a standout solo for him and is also one of the more interesting tracks for Lisa, as singer and co-writer (with Scott R. Looney)."
- Rob Lester, Talkin' Broadway
_____________________________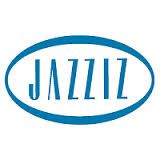 Jazziz magazine and Smoothvibes.com - Jonathan Widran's Contempo list of "What I'm Listening To
1. Phillippe Saisse Trio, The Body And Soul Sessions (Rendezvous)
2. Michael Franks, Rendezvous in Rio (Koch Records)
3. Regina Carter, I'll Be Seeing You: A Sentimental Journey (Verve)
4. Lisa B, What's New, Pussycat? (Piece of Pie Records)
5. The Royal Dan: A Tribute (Tone Center)
_________________________________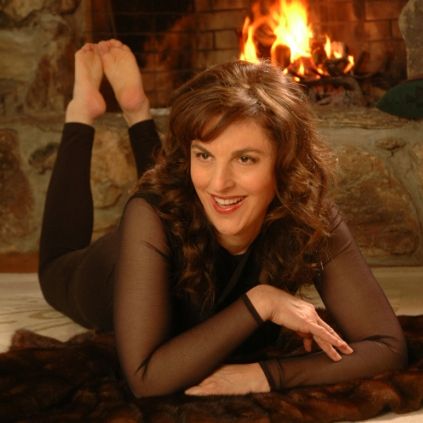 Showcases the power and delight of her own inner feline
Brings her special swinging, jazzy style to standards and her unique compositions
"The contrast between wild and domestic is nowhere...jarring at the home of my lovely friend Lisa B and her beautiful, healthy cats. There, cats are cats, their own creatures, ever only semi-domesticated; and Lisa is Lisa, a human goddess, also her own creature, and also ever only semi-domesticated. No evidence in that home of the anthropomorphism and emotional colonization that so often passes for 'cat appreciation.'

Lisa showcases the power and delight of both cats themselves and her own inner feline on her new CD, What's New, Pussycat?, which brings her special swinging, jazzy style to standards like the Bacharach title tune (very different when sung by a sexy woman than by Tom Jones, my friends!), as well as her own unique compositions.

...Lisa is a poet and writer, as well, so when she talks about her music---or about cats---it's worth reading. She's started a bloglet on her website that gives you the inside dope on the life of a vibrant, engaged artist and the not-always-glamorous singer/songwriter biz in her charming and intelligent style...
I like my animals wild, and that's why I love Lisa B and What's New, Pussycat?. Mrrwowwrrr..."
- Jackadandy.net
______________________
"For her third album, vocalist and poet Lisa B looked to the life of the common housecat for inspiration to convey the deeply human emotions of longing and satisfaction, danger and playfulness. Purr along to her collection of both original compositions and classic covers."
- Catster, formerly Cat Fancy
____________________________
" "What's New, Pussycat?," her newest, takes as its theme cats and their mysterious, independent behavior, but the result is sultry and witty and not at all precious. 
Some songs are overt in their references to their subject (the title track and the singer's own 'Slay Me (My Young Cat)', some less so ('You'd Be So Nice to Come Home To'), but she sings all of them in a sensual, throaty voice. 
Lisa B is also a poet who has published two collections of her work, and here she weaves spoken-word portions into some of the selections. Her own songs are fun and sexy, and she brings a fresh voice to well-known songs...I've found that I play it all the time, and like it more with each listen. 
Great musicians make 'What's New, Pussycat?' come alive and help Lisa B keep the atmosphere fun and swinging. Ben Flint's keyboards on the first two tracks help set the tone, and Frank Martin's clever piano playing on the rest of the disc complements Lisa B's singing perfectly (check out the electric piano in 'Cha Cha de la Gata (Kitty-Cat Cha).' The recording is vibrant and detailed. 
'What's New. Pussycat?' is fun, impressively played and sung, and, yes, very sexy."
-  Joseph Taylor, SoundstageAV.com
____________________________________
"Musically and vocally, this 2006 release has a lot going for it…
Bernstein uses the word cat as a metaphor — as hipster/beatnik/bebop slang — and she is really singing about human situations on jazzy, playful originals like 'Crazy Cat,' 'Slay Me (My Young Cat)' and the salsa-flavored 'Cha Cha de la Gata (Kitty-Cat Cha)'…
From Bernstein's own material to an intriguing arrangement of Graham Nash's 'Our House,' 'What's New, Pussycat?' is infectious more often than not…on this generally memorable and clever CD."
_________________________
"This set starts out with Lisa B putting her chops in evidence but leaving you thinking she's an acquired taste. By the end of the set, you've acquired the taste...
You don't know whether to think she's a Gen Y/pomo jazz chanteusse or Liza Minelli channeling a hipster Ethel Merman. 
Lisa B is a wild ride. Once you settle in and just decide to accept it, the two of you become old friends and you are satisfied to let her entertain you...
It's good nutty fun hiding behind a jazz veneer that'll keep you coming back for more. Above all else, you don't trip over pipes like these everyday."
- Chris Spector, Midwest Record
_______________________________
Girlsingers.org 
The force is strong with this one.  We're dealing with creativity here on a level that will soar above many. 
The backing musicians are very, very good. I think it's one of those 'you've got to know what the rules are to break the rules' things.
Most of the disk is original. Covers of the title tune, of Graham Nash's 'Our House,' a couple of Cole Porter songs -- 'You'd Be So Nice to Come Home To' and 'Night and Day' as part of a medley with the original 'The Cat Goddess' -- are my favorites... But I keep listening to the other stuff...liking it more and more... Perhaps I'm rising to the material."
- Doug Boynton, Girlsingers.org
______________________________ 
"Lisa Bernstein (aka Lisa B) sings a great set that delivers a view into the nine lives and times of a jazz cat…
Lisa's voice is flexible and harmonious, beautifully altering between the highs and lows of her sympatico range.
With percussive expressions by John Santos, Lisa deftly expresses the slinky allure of the cha cha cha with 'Kitty Cat Cha"…Lisa B creates a fresh take on the harmonies and textures of Porter's lyrics…Lisa B does it her way, scats about cats and makes it a hip listen!"
___________________________
Interview in Exclusive Magazine
Check out this interview in ExclusiveMagazine.com, a site packed with actor, director, celebrity, and singer interviews and reviews.
___________________________________
Center of the Rhyme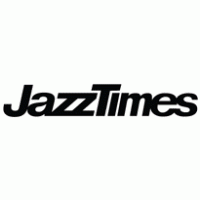 Incisive way of chronicling situations, memories, emotions
Pliable, expressive voice dipped in blue
" "Center of the Rhyme" reveals a singer, spoken-word artist and poet with an incisive way of chronicling situations, memories and emotions. She sings with a pliable, expressive voice dipped in blue...
B intercuts her smooth rendition of Bobby Caldwell's 'What You Won't Do for Love' with a rap, and turns saucily suggestive on 'Keeps Me Up All Night.' She sets her urgent poetic lyrics against a violin-driven, electro-fusion background on 'Be Electric,' and a spacious musical bed, highlighted by romantic saxophone, swirls around her imagistic vocals on the title track."
- Lucy Tauss, Jazz Times
________________________
Appeal to traditional and contemporary jazz and hip-hop hipsters
"Daring, dexterous singer/songwriter/poet Lisa B catches the 'Center of the Rhyme' (Piece of Pie), an imaginative set of originals with appeal to both traditional and contemporary jazz tastes and even, on occasion, hip-hop hipsters."
Jonathan Takiff - Philadelphia Daily News
________________________________________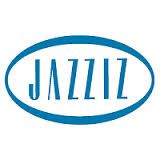 Women in Jazz and Blues issues - featured and column
Jazziz, 2004 "Women in Jazz" issue:
Lisa B's full-page guest column appears as the "Refrain" on the issue's back inside page: Body Heat: My First Gig. 
Jazziz, 2003 "Women in Jazz" issue: 
"Great pipes....talented songwriter."
Jazziz, 2003 "Blues" issue:  
"With inspiration from Carmen McRae, John Coltrane, Gil Scott-Heron, and poet Garcia Lorca, San Francisco vocalist Lisa B's latest...opens with her spoken-sung homage "Joe Williams Died Walking" followed by a swinging rendition of his signature tune...After hearing about the record, Joe Williams' widow contacted Lisa to request a copy." [And later wrote Lisa with an appreciative note about it!]
_______________________________________________
Exudes up-front sexuality, an overlowing measure of soul
"Lisa B sings in a full, womanly voice that exudes up-front sexuality...singing beautifully on the swinging waltz 'A Place We Knew'...
'Keeps Me Up All Night' is a straight bar band guitar blues with sassy lyrics, and 'Joe Williams Died Walking' is a hip poetic tribute to the great singer paired with a sexy stroll through 'Every Day I Have the Blues.' 
Lisa B has an overflowing measure of soul in her voice."
_____________________________________________________
New take on familiar songs, plus terrific lyricist on originals
"Up-and-coming jazz singer Lisa B...brings a whole new take on some familiar songs as well as quirky originals, such as her 'Joe Williams Died Walking" that opens up her latest album...
And she is a terrific lyricist, which you might expect from an accomplished poet, but comes as a revelation nonetheless."
_______________________________________
"Lisa Bernstein's...mix of spoken word poetry (think rap for the uptown swing crowd) and passionate jazzy, high register vocalizing is...hard to resist...
You're never sure what she's going to do next. Is it ruminating in words on the life, death and afterlife of Joe Williams (over an outstanding trio swing vibe that segues into her playful, straightforward singing on "Every Day I Have the Blues")? Is it enhancing Bobby Caldwell's "What You Won't Do For Love" with a whole new spoken story of a love deeper than Caldwell could have imagined?...Or another musical poem?
The easy swinging, bluesy original "Keeps Me Up All Night" is a snazzy romance that shows what the quirky vocalist can do with normal, engaging material. And "A Place We Knew" reveals a thoughtful singer of solid phrasing and a good vocabulary of modern and traditional jazz.
All the chit chat is cute, clever and definitely something that sets her apart."
- Jonathan Widran, All Music Guide
__________________________________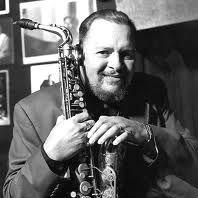 Fresh, interesting, impressive
Gorgeous writing
"Fresh, very interesting, impressive: Lisa B is a brand-new Somebody here. She definitely has a talent that's all hers.
Her music is both commercial and traditional. She has her own sound—a very nice voice.
And the writing…I was lifted up by 'Be Electric.' 'A Place We Knew' is gorgeous, with gorgeous chord progressions…"
- Jackie McLean, sax master and groundbreaking jazz educator
______________________________________________________________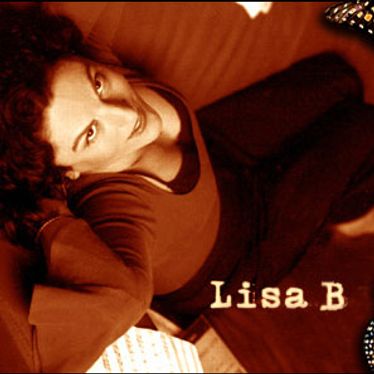 Downbeat critic Ted Panken's liner notes
"On 'Center of the Rhyme,' singer-poet Lisa B, like all rugged individualists of the jazz tribe, articulates her accomplished narrative with a tonal personality entirely her own. 
She spins tales of desire and obsession, formally rigorous, filled with precise, striking images. Somehow, she finds clarity when such fundamental opposites as male and female collide and—following the eternal laws of dialectics—combust into a third dimension that transcends the sum of its parts. 'When I first kissed you, I did see stars, the pull between us was so strong,' she speaks-sings on the title track. 'I saw gravity and brilliance in the round sky and ground, desire and sound lit me from inside, from the center of the rhyme. And I never understood how you could reel from this physical revelation back to the gears of your solitary life... I cried, but I finally let go. I learned we all have our meter and our time.'

Ms. B is by no means alone in chronicling in song the torments and raptures of eros. What separates her from the pack is a consistent imperative to swing and a keen understanding of how to articulate the many paths which that third dimension can take. 
A cool-eyed realist, she's an optimist, a survivor, sustained by a personal philosophy rooted in blues values. Consider her description of maestro Joe Williams: 'The suavest man to sing the blues./He sang that every day he had them/But no one was confused./From his depths of strength and sorrow/Danced joy down to his shoes... You see, Joe had the perspective/That style was more than shine./That from a gritty roadhouse show/Comes truth, which is divine./That making it look easy/Means you look death in the eye.'

In point of fact, Ms. B makes it sound easy. Her voice is a lovely instrument, her timbre warm, her phrasing fluid, her articulation pristine, and she possesses an emotional range that makes lyrics sound like truth. She sings like the dickens. It's hard to discern her influences.
She cites the broad resources of poetry and rap; conceptually, the Art Ensemble of Chicago; and stylists as diverse as Gil Scott-Heron, Bonnie Raitt, and Carmen McRae. It was Ms. McRae who remarked, 'You have to know where you're going when you improvise.' Lisa B does, and listeners to 'Center of the Rhyme' will gladly follow her."
_____________________________________________
Free Me for the Joy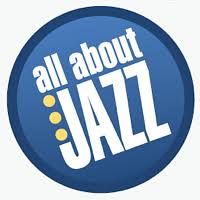 Brings a fresh voice to contemporary jazz
Devoid of cliche and formula, thoughtful creative lyrics
 "In addition to established talent such as Diane Schuur, Diana Krall, and Dianne Reeves….worthy of your ears is…Lisa B's 'Free Me for the Joy'…
The entire program consists of Lisa B originals, with the exception of 'Trane's Ride,' which uses Trane's 'Naima' in the background. They're devoid of cliché and formula, and most tunes have thoughtful, creative lyrics.
Lisa B brings a fresh voice to today's contemporary jazz."
- Dave Hughes, Allaboutjazz.com
________________________________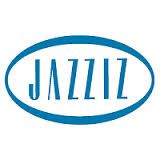 A dramatic, drawn-out, emotional voice
Commendable songwriting
"No doubt the smooth-jazz and adult-contemporary success of the likes of Sade, Anita Baker, and Marilyn Scott inspired Lisa Bernstein to give things a shot with a dramatic, drawn-out, emotional voice that is a dead ringer for that of Dianne Reeves.
Reeves and the others, however, focus on their pipes and leave the songwriting to either classic songwriters or to today's best tunesmiths; whereas, Bernstein writes her own material.

Bernstein should be commended for her finer songwriting efforts, which range lyrically from the melancholy 'I Remember Paradise' to the buoyantly optimistic title track. Ironically, her lyrics contrast with the music; the sad words accompany a peppy groove and the happy words ease over a sweet but somber instrumental bed. And sometimes, like on 'You're Not a Girl Anymore' — a coming-of-age tune detailing the loss of childhood illusions from a feminist viewpoint — the lyrics are simply far more interesting than the tune itself.

The most clever track is also the one most likely to annoy those who like their adult-contemporary vocalists to play it down the middle. 'Trane's Ride' finds Bernstein affecting a talk/rap to detail John Coltrane's impact on her body and soul while strains of the legendary saxman's 'Naima' float underneath. [Note: 'Trane's Ride' in fact is a monologue in the character of John Coltrane, with chorus.] Some may see that as a bit pretentious, but it's a neat experiment."
- Jonathan Widran, Jazziz
_________________________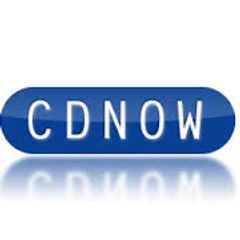 Pulls all her talents together to bring joy
Studio-buffed sheen, lush vocals, catchy refrain
"Bay Area singer-songwriter-poet Lisa B pulls all her talents together on her debut album…
"I Remember Paradise" has a studio-buffed sheen and a yearning chorus of lush, multitracked vocals, and the smoothly arranged "Whoever Loves Is Afraid" is memorable for its catchy refrain…
In her more unusual experiments, Lisa B is certainly capable of bringing Joy."
- Dave Hughes, CDNow
______________________
Blends poetry, pop, soul, and jazz in creative, enjoyable debut
Memorable originals, expressive symbolism, grooving songs
"Award-winning singer-songwriter-poet Lisa B blends experimental poetry, pop, soul and jazz on her first full-length recording, 'Free Me for the Joy' on Piece of Pie Records. She sings memorable originals including one collaboration with John Coltrane's 'Naima,' to which she has given vocals, a new chorus, and a midtempo jazz-hiphop flavor. 
The track, 'Trane's Ride,' is an expressive study in symbolism and depicts Lisa's poetic skills that have evolved into personal appearances and now vocalese. The 10-song CD features Jim Gardiner, Curtis Ohlson and John Santos.
The title track, co-written by Barbara Higbie of Windham Hill fame, is a grooving pop/R&B-flavored song about seeing past the shadows of old heartbreak to the joy of new love.
Lisa B is creative, versatile and offers an enjoyable set on her debut release. Rating: ****"
- Paula Edelstein, Jazzreview.com
_________________________________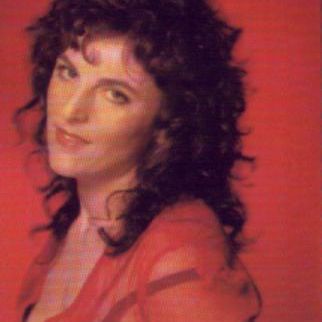 Introspective effort includes poetry and light rapping
Lush, haunting
"Bringing poetry and light rapping to…this introspective effort….Lisa provides a very dreamy ode to the saxophone master [John Coltrane].
Other noteworthy songs on the album range from the lush "I Remember Paradise" and the haunting "Turning It Around" to the Joni Mitchell-ish "You're Not A Girl Anymore," which laughs at the ridiculous images of women…"
- Alex Henderson, All Music Guide
_________________________________